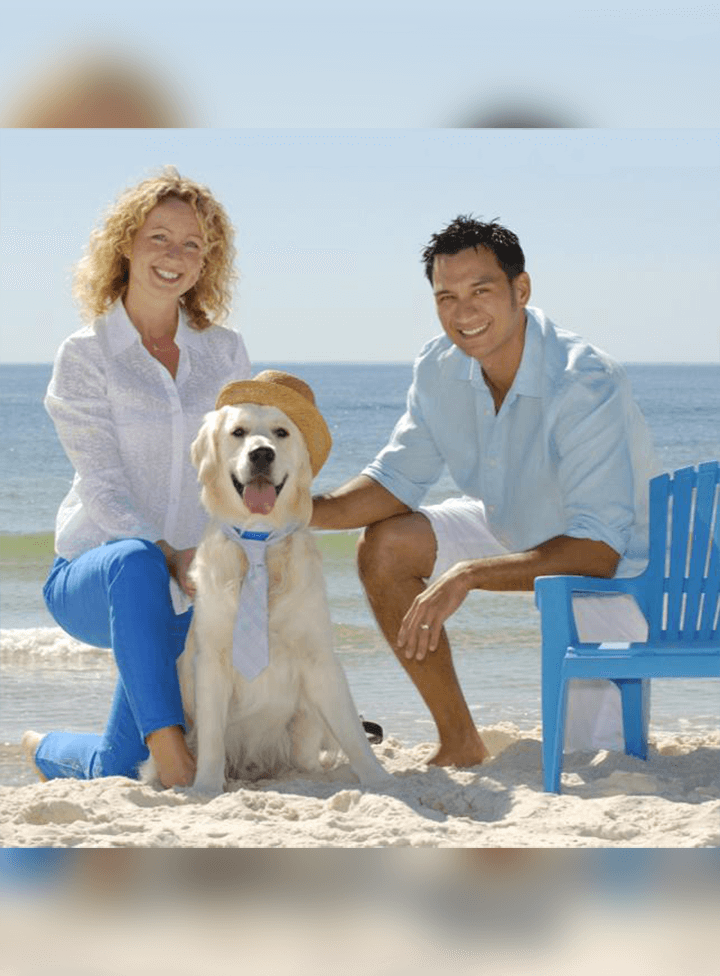 OWNER / OPERATOR
Leck Lilayuva
Big Fish Restaurant is passionate about providing the freshest seafood in Orange Beach, Alabama. Big Fish is owned and operated by Leck and Jana Lilayuva, and their mission is to provide a chic, upscale, yet inviting atmosphere for locals and visitors to enjoy a unique dining experience.
When you walk in, you will be greeted by Jana at the front of the house, along with the rest of the incredible staff. Leck can be found every night in the back of house, where he personally hand-cuts all of the fresh seafood.
Leck's Start
With his father originally from Bangkok and his mother from Birmingham, Leck grew up along the Gulf Coast working with his father on his long-line fishing boat and at his restaurant, Niki's Seafood.
Leck spent many days in his youth bussing tables, cleaning fish, washing dishes, cleaning more fish, and believed he would never do the same line of work as his father.
After high school…
After high school, Leck was scouted for a modeling opportunity, and after a few months in New York, he found himself on a billboard in Time Square. After flying to Bangkok to visit family and explore modeling opportunities in the Asian market, Leck ended up spending several years overseas and would go on to find success in Asia and Europe, walking in fashion shows in Hong Kong, France, and many iconic cities.
While overseas, Leck ate often from street vendors and marketplaces, watching folks create all these different recipes and dishes.
Years later, after returning to the area, Leck used what he learned from the cooks he met and crafted together a meal to impress Jana, who would one day become his wife and business partner.
OWNER / OPERATOR
Jana Lilayuva
She was blown away by the delicious meal Leck cooked for her, and they began dreaming about opening their own restaurant. When the opportunity came their way, they took a leap of faith to officially start Big Fish Restaurant. Drawing on their backgrounds, worldly experiences, cultures, and influences, they infused their vision for Big Fish with a blend of Asian, European, and even Southern touches.
Officially opening on January 5th, 2010, it was a cold and busy Florida night, but it was a success. Leck ended up jumping into the fire in the kitchen, teaching himself to cook for a restaurant full of hungry customers. Today, he still oversees the back of the house, assuring the quality of each dish that is placed on a table.
CHEF
Mimi Yi
Sushi was eventually added to the menu when locally renowned Chef Mimi Ye joined the crew. Since then, you won't find any better sushi anywhere else.
Big Fish is a unique establishment in of itself. As a seafood restaurant along the popular vacation destination that is the Gulf Coast, Big Fish operates year-round and is incredibly well-loved by locals and return visitors. One of the things Leck loves the most is watching the regulars greet each other across the restaurant. Stop by when the summer vacation crowd leaves the beach, and you'll find that everyone having a night out at Big Fish knows each other and feel at home.